Rosie / Axel
March 1, 2023 Litter
Rosie had her second litter of 7 puppies (4 girls and 3 boys) on March 1, 2023. Her first litter of 8 puppies were delivered on June 19, 2022 and all of her puppies are in their forever homes and are doing great! We receive regular updates and monitor their health – there have been not issues at all. If you are interested in reserving a puppy, please contact us for more information.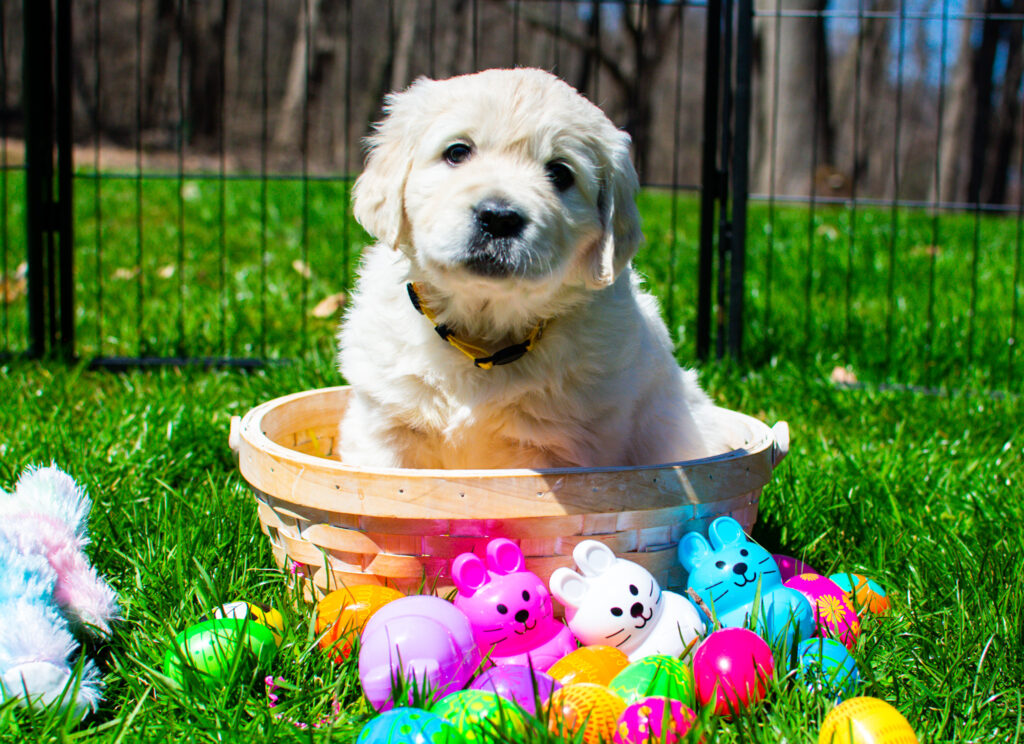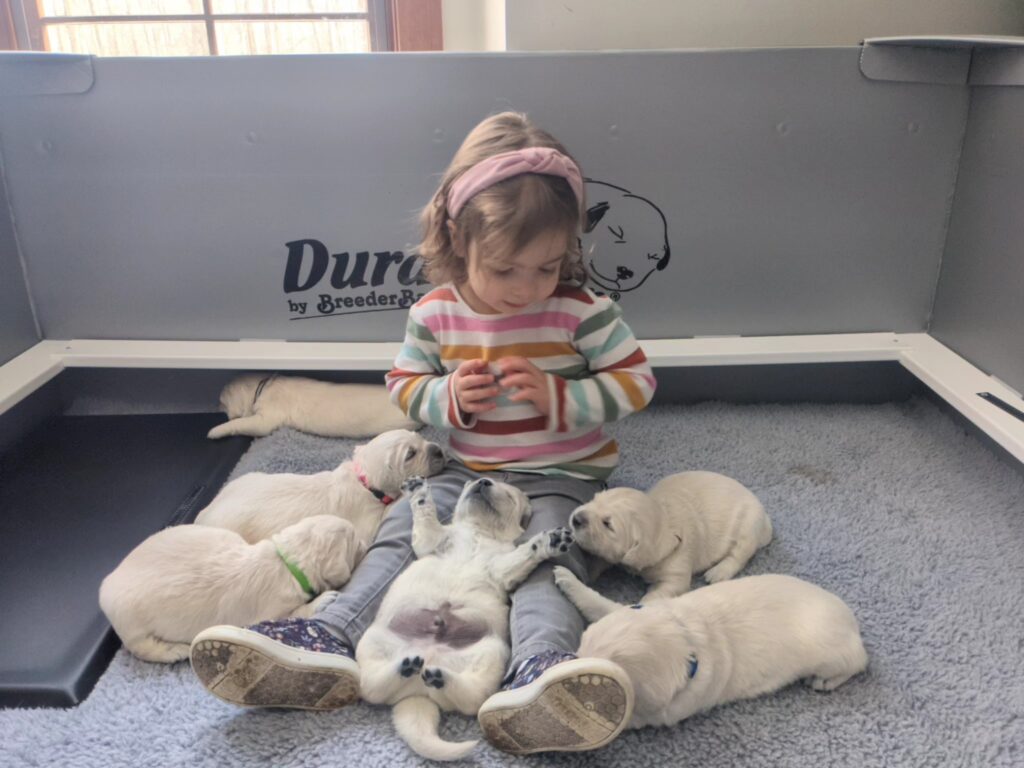 All prospective puppy parents are interviewed to determine that they are a good match for Rosie and Axel's puppies. The interview can be done by Zoom, Facetime, Google Meet or Phone
Both Rosie and Axel are AKC registered and their pedigrees are available online:
Rosie's Pedigree
Axel's Pedigree
You can see additional information about Axel at the River Valley Website
Rosie has been tested for Eyes, PennHip and Cardiac
We follow the AKC Standards for responsible Breeding as published by the American Kennel Club and we are also "Good Dog" professional breeders and follow their standards as well.
All puppies will:
–Have their initial vaccinations
–Will be microchipped
–Will be eligible for AKC Registration and form will be provided
–Will have a limited guarantee against birth defects
–Will be provided with a new owner kit from the AKC
–Will be eligible for one month of free health insurance through the AKC (with registration)
–Will be absolutely adorable!
–We can provide ground delivery of the puppies up to 5 hours away for an additional charge. (We will not ship the puppies by plane).
–Puppies that are picked up by their puppy parents after 9 weeks are subject to additional charges for caring for the puppy until they go home.

All puppies in this litter are sold with a limited AKC registration and are required to be neutered. The puppies are $3,000 with a $500 refundable deposit due upon acceptance of the application.
Feel free to call us at 585-729-8781 for more information or email us at [email protected].
Pictures from Previous Litters