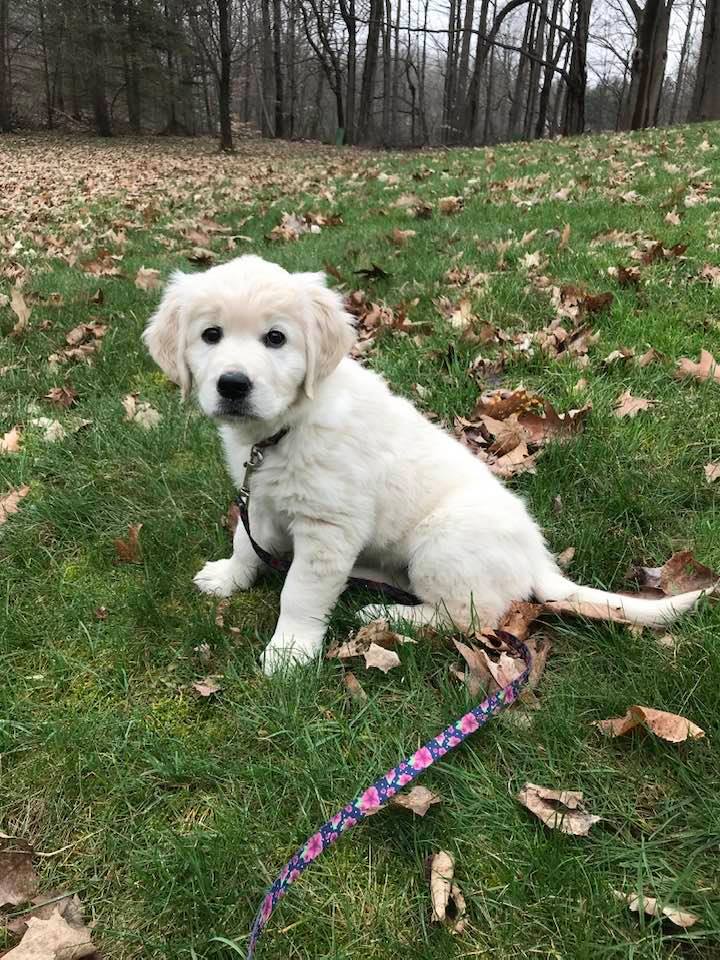 Who we are!
Fox Meadow English Cream Goldens is a small family-owned/run labor of love. All of our puppies are raised in our home in upstate New York and are provided with lots of love and attention as they get ready for their forever home. We encourage potential puppy parents to ask lots of questions and get to know us and be fully prepared for their new family member.
Puppies!!
Rosie's second litter of seven puppies are here. They were born on March 1, 2023 and are doing great. We only have one male available – half the puppies were reserved even before they were born! We are accepting reservations for the remaining male and for the next litter (should be the end of this year). As part of the reservation process, we schedule an interview with prospective puppy parents through Zoom and Facetime so we can meet each other and see if this is a good fit.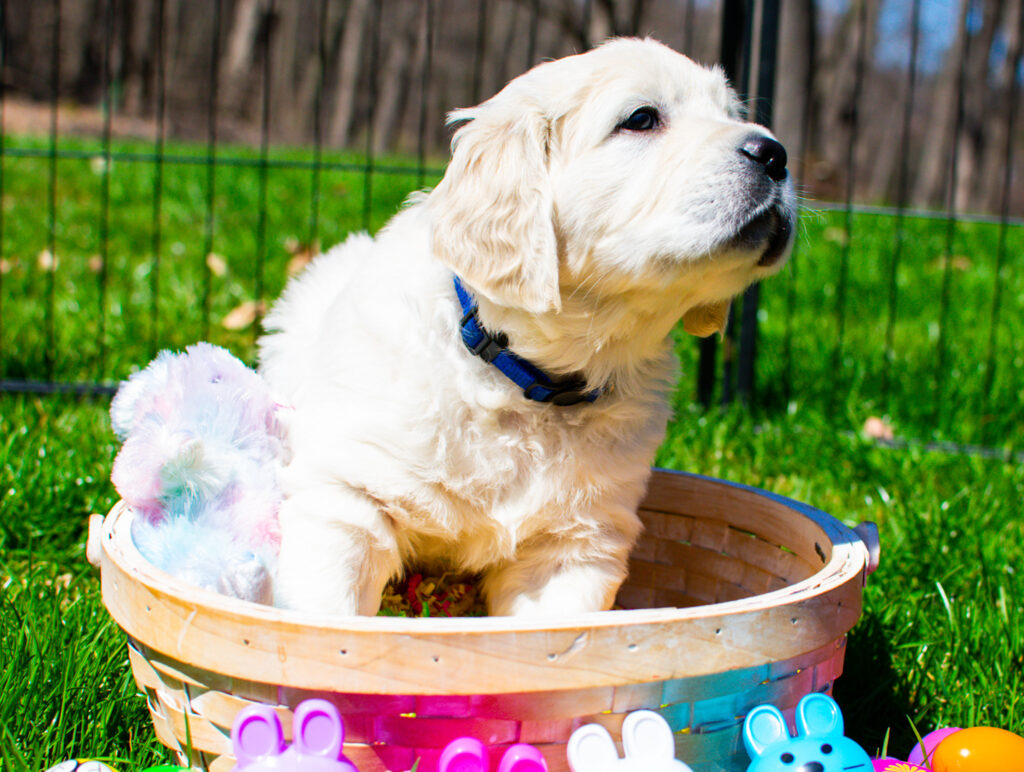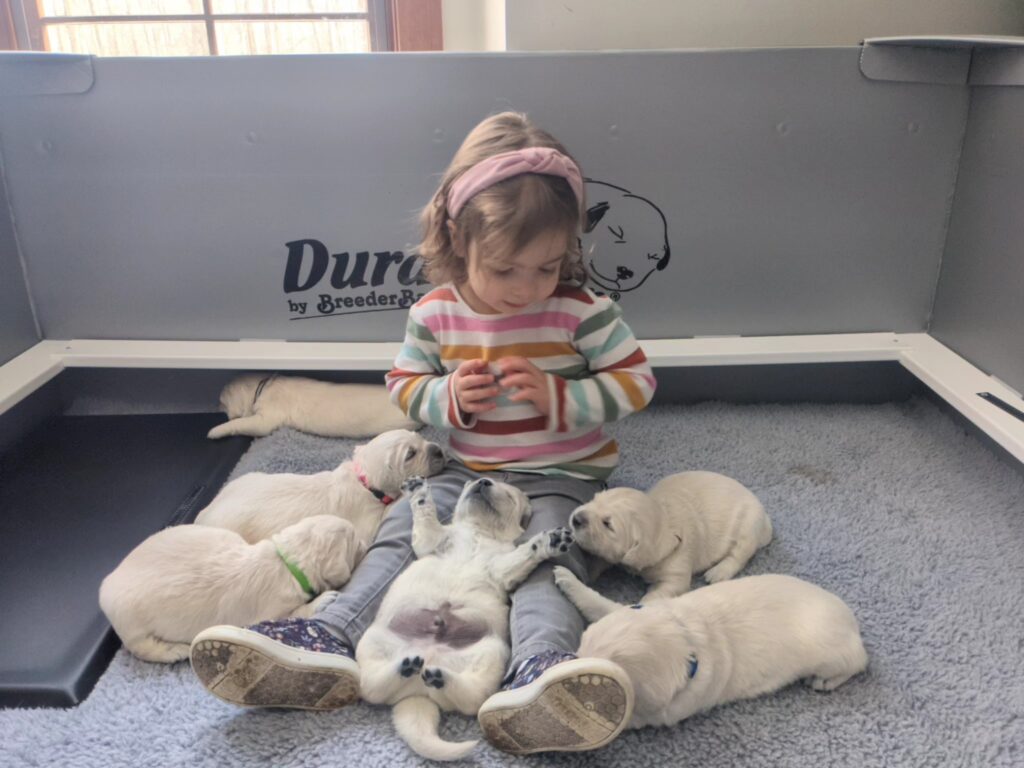 Pictures from Rosie and Axel's Previous Litter.
Visit the page for the litter for more information and more pictures!
Why English Cream Goldens?
We have owned many Golden Retrievers over the years, but there is definitely something special about English Cream Goldens! While the AKC doesn't recognize English Cream differently than other Golden's, there clearly is a difference.

The "First Time Dog Mom" website provides a great discussion about some of the differences.

Also, English Cream Goldens are still Golden Retrievers with all of their wonderful attributes! Visit the AKC website for more information about the breed.

Preparing for the new (puppy) arrival? Visit this website for some great information. Also our friends over at Good Dog have a great training program for puppy parents – visit https://www.gooddog.com/puppy-training-program for more information.

What Makes Us Different?
We are a small volume breeder (Less than 25 puppies per year) and we raise all of our puppies in our home. Our puppies are raised as part of our family. John grew up in a family of professional breeders and his family was active in the Buffalo Kennel Club for years and was on the dog show circuit. He and Sue now carry on where his parents left off with a very special subset of the Golden Retriever breed – the English Cream Golden Retriever. Don't let anyone tell you that they are "just a golden retriever". Once you have met one – you will instantly know the difference.
We carefully screen our potential litters and prospective parents. We raise the puppies in our home and play with them, provide them with high quality food and healthcare, and acclimate them to different textures, sounds, and smells. We also spend as much time as necessary to help new puppy parents prepare for and care for their new puppy – and indeed, many of our puppy parents are first time puppy parents!!
After your application has been accepted, we make sure to keep in touch through regular Zoom, Facetime and if possible visits to our home (after an appropriate period of time). You get to see the puppies growing up and their personalities develop.
Feel free to email us at [email protected] for more information or to learn more about how we operate.
Thanks for visiting our website and make sure you follow us on Facebook (Just look up "Fox Meadow English Cream Goldens" – where we keep more current pictures.